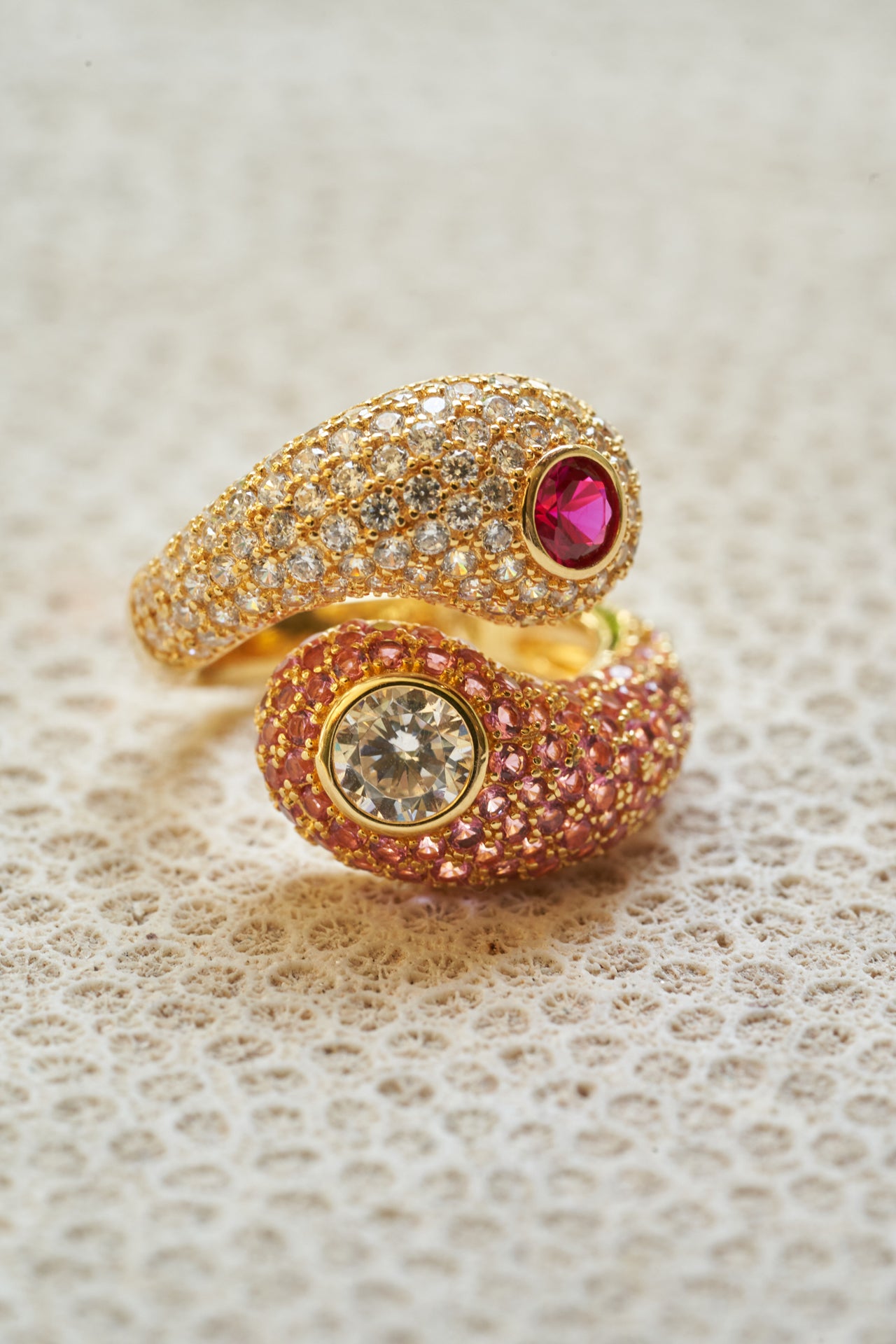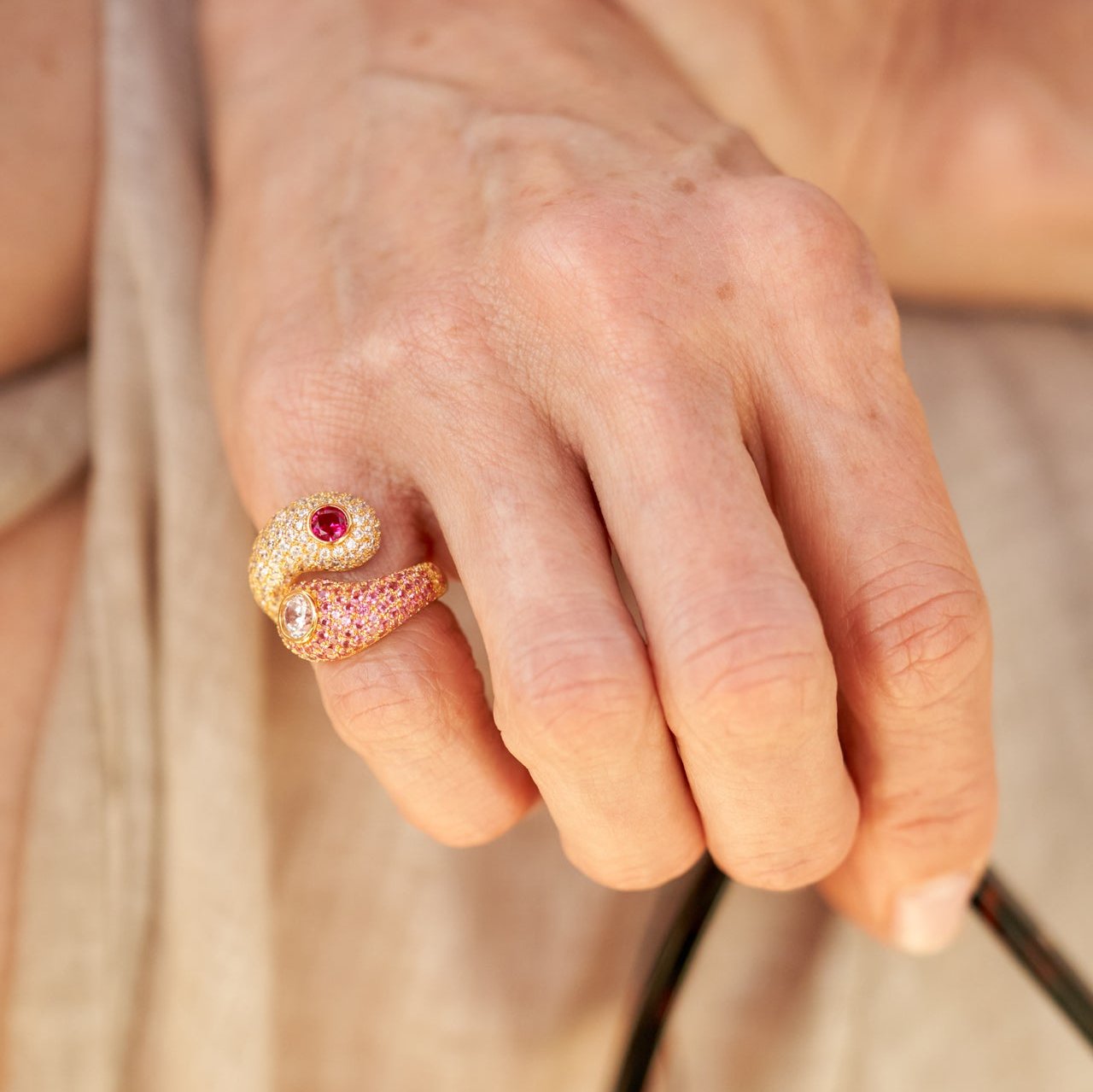 Spianare, a pave ring of striking beauty, speaks for itself with its captivating design. This ring exudes confidence and empowerment, making a bold statement when worn.
The term "pave" refers to a setting technique where small gemstones are closely set together, creating a continuous and shimmering surface. In the case of Spianare, this setting style adds to its allure, resulting in a ring that sparkles and catches the light from every angle.
Spianare is a meticulously crafted in 925 silver base and plated in 2.5 microns of vermeil and adorned with hand-picked man made emeralds, sapphires, zirconias, and light ruby which add  stunning array of colors and sparkle.

To wear Spianare is to embrace a sense of self-assurance and elegance. Its stunning design and meticulous craftsmanship make it a standout piece that effortlessly commands attention.
---