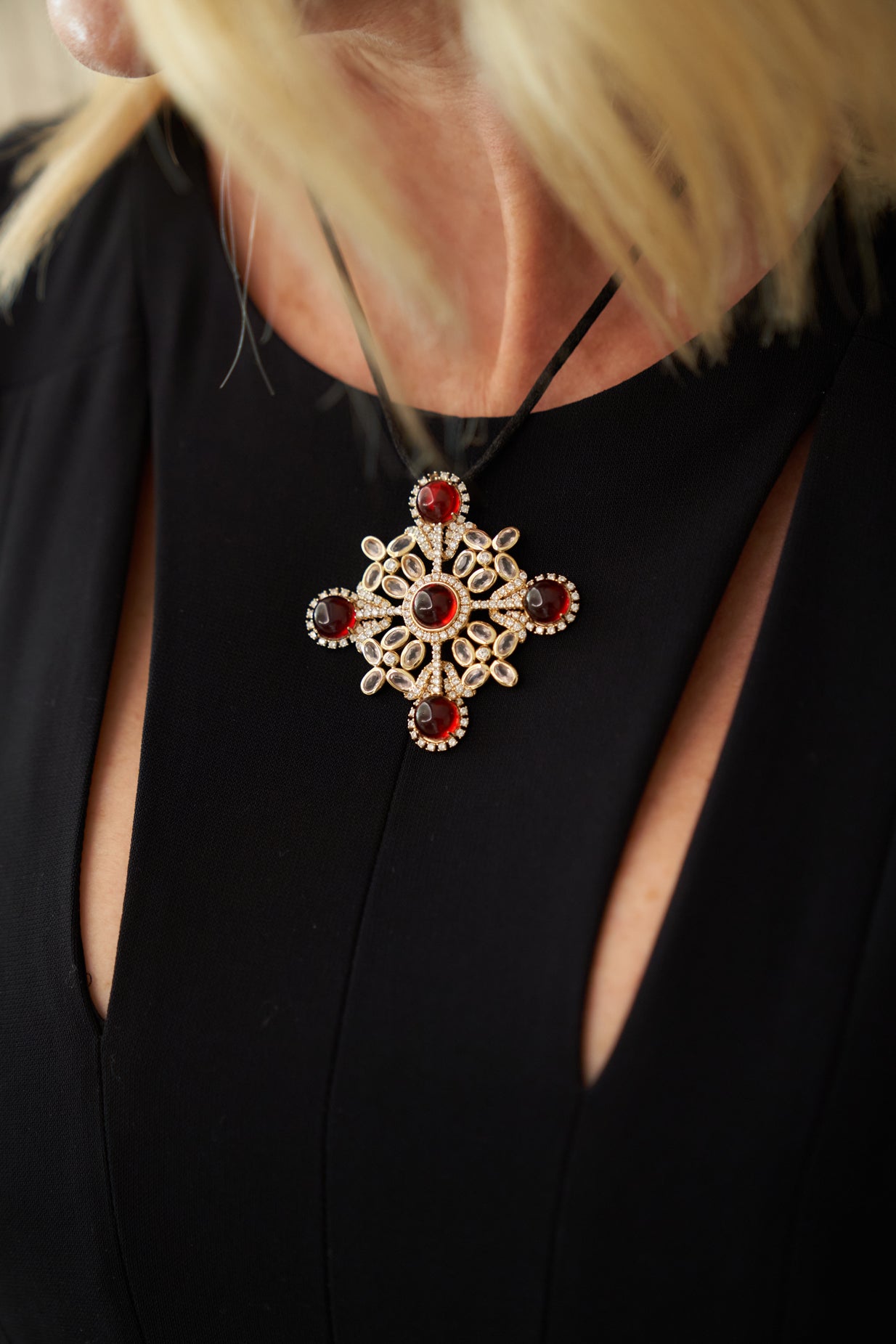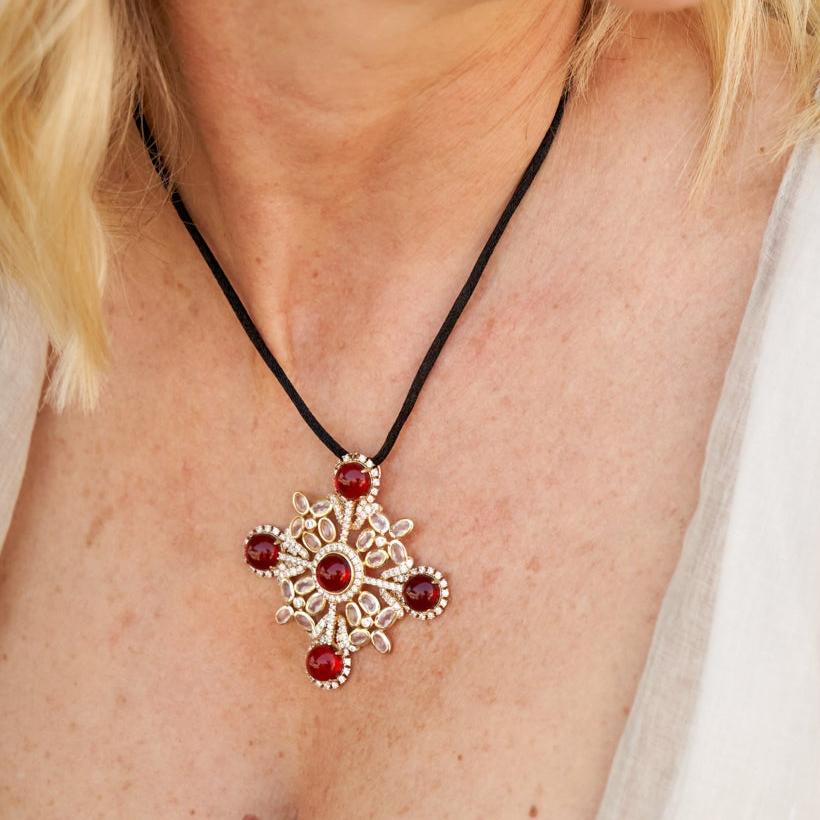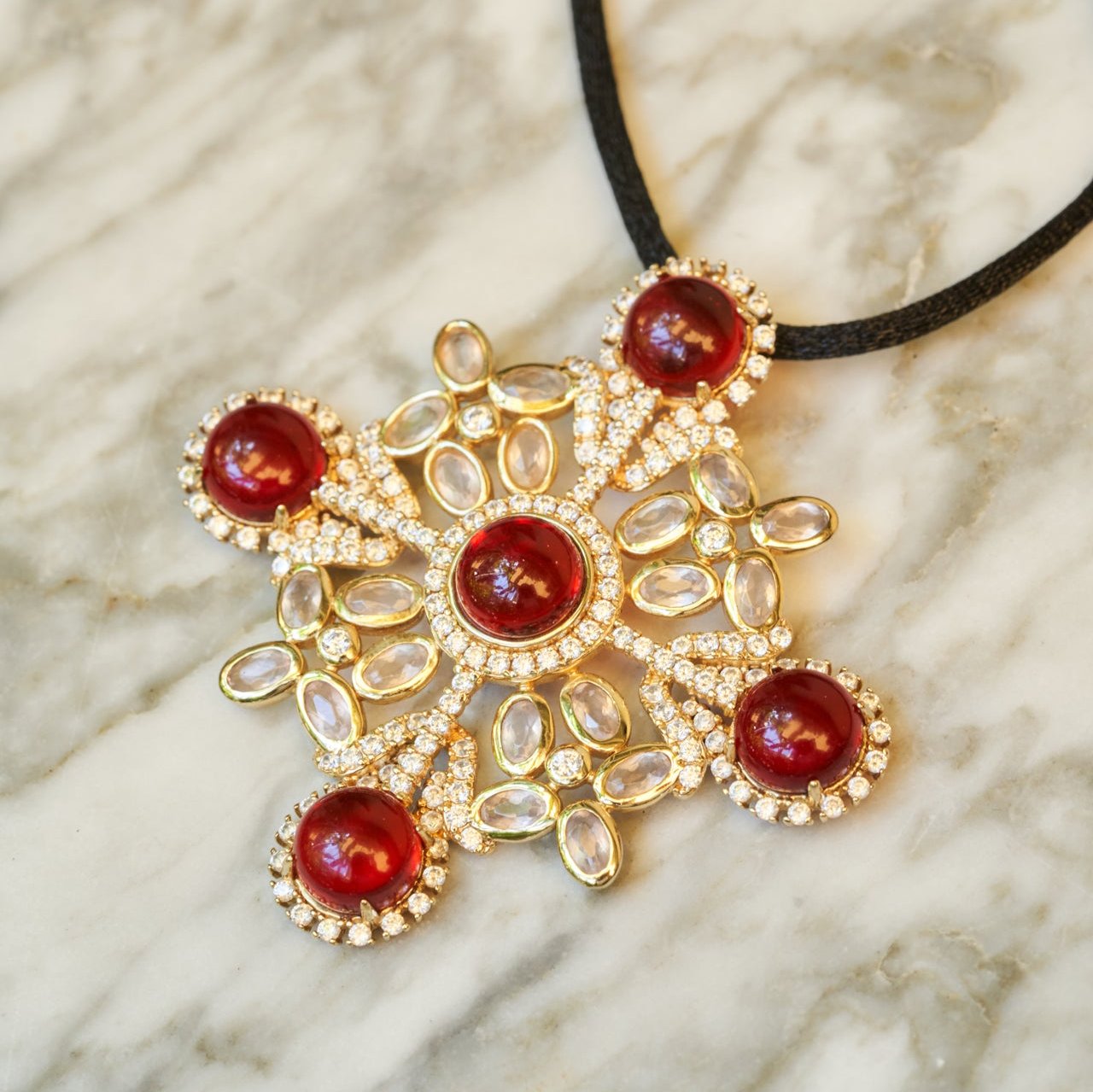 The ROSETTA necklace, a favorite of Momas, is a stunning piece that encapsulates the essence of Italian Renaissance, glamour, and classiness. It offers a versatile design that can be dressed up or down, making it suitable for various occasions.
Crafted with elegance and fun in mind, the necklace is a true gem. It features a 925 silver base and to enhance its luxurious appearance, the necklace is plated with gold vermeil, adding a touch of opulence.
Adorned with man made garnet and rose quartz, the ROSETTA necklace exudes beauty and sophistication.
---